About RWS Group, LLC



Since 1984, RWS Group, LLC has offered realistic, creative, 'outside the box' thinking. Our professional services are provided the S.M.A.R.T. way:
S

pecific to identified/perceived issues


M

easurable


A

ttainable


R

ealistic, and


T

imely
Our Industrial-Organizational (I-O) Psychologists, Masters-prepared Business Professionals and Certified Management Consultants can develop programs and processes that resolve issues in a manner that enhances your organization's ability to keep pace with the shifting economy, changing markets and mercurial external conditions.

RWS Group also creates cost effective interventions that will enhance the commitment, motivation, efficiency and productivity of your most valuable resource - your employees.

As we work with your organization, we take time to critically assess which interventions are necessary and appropriate for your areas of concern. As Peter F. Drucker, world-renowned writer, professor and consultant noted: "There is nothing so useless as doing efficiently that which should not be done."



Our primary team: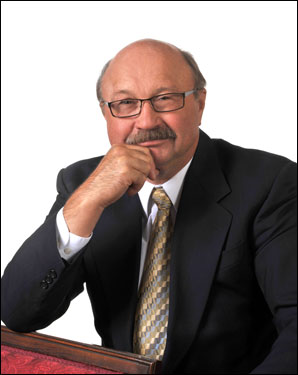 Dr. Robert W. Sopo, Ph.D., CHRP, CMC
President and CEO


Dr. Sopo founded RWS Group, LLC over 25 years ago. With offices in the United States and Canada, RWS Group has an established reputation for providing quality, innovative, cost-effective consulting services.

As an internationally recognized strategist and thought leader, Rob's practice focuses on organizational change and effectiveness. He is known for his practical and results-oriented solutions to complex and constantly evolving problems in the business environment. By assessing and improving executive, management and organizational performance, Rob's turn-around efforts have been successful and profitable for organizations.

In his practice, Rob specializes in the areas of: Organization Change, Executive and Leadership Development. Organization Development and Visioning, Team Building, Alignment of organizational culture with corporate objectives, Ethics and Corporate Social Responsibility Plan reviews and updates, Strategic Planning and Business Development, Group Dynamics, Negotiation, Mediation, Executive and Management Coaching.

Rob is also a popular speaker on the application of organizational behavior theories and practices to business problems through his interactive keynotes and seminars on:
Change management
Leadership and talent development
Dynamic human resources management
Ethics practices in the workplace
Corporate culture and morale building

Organizational development
Strategic and tactical planning for growth
Motivation and job satisfaction
Vocational assessments
Succession plan development & implementation
Dr. Sopo's clients span a broad spectrum - from Fortune 500 companies to start-up firms; from government (local state, provincial, federal) departments to not-for-profit organizations.
In addition to leading RWS Group, Rob stays on the leading edge of thought management in the organizational behavior management field as an adjunct Professor of Management in the Graduate Schools of Business of several Michigan universities; and is a visiting faculty member (subject expert) on several doctoral dissertation committees.
Dr. Sopo's PhD is in Industrial-Organizational Psychology from Union Institute and University, Cincinnati; with a Masters (MA) degree in Industrial-Organizational Psychology from the University of Detroit, Detroit, Michigan; and Bachelors (BA) in Psychology from University of Western Ontario, London, Ontario. In addition, he is a Certified Management Consultant (CMC), and a Certified Human Resources Professional (CHRP).
Prior to founding RWS Group, LLC Rob served as a Lead Consultant with the international consulting firm KPMG LLC.
Dr. Sopo is an active member in good standing of the American Psychological Association, the Society for Industrial-Organizational Psychology (APA Div 14, where he sits on several committees), the Society of Consulting Psychology (APA Div 13), The Society for Human Resources Management, the Midwestern Psychological Association, The Human Resources Professionals Association of Ontario, The Academy of Management, the Michigan Association for Industrial-Organizational Psychology, and the Institute of Management Consultants USA.